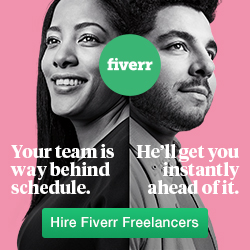 Why BE a freelancer?
If you are looking for a job then maybe you could be a freelancer?
You can be your own boss.
You can work the hours you choose.
You can do the things you enjoy doing and get paid for them.
Can I be a freelancer?
Question: What skills do you have?
If you can answer that question then you probably have some skills that you can use to become a freelancer.

Here's some ideas to get you started.

Accounting and bookkeeping
Art and Design
Coaching
Customer Service
CV writing
CV design
Data Analytics
Data Cleansing
Data Entry
Database Administration
Engineering
eCommerce
Film and video making
Game Development
Interview preparation
Photography
Research
Sales and Marketing
Social Media Marketing
Software Development
Translation
Virtual Assistant
Voice-overs
Web Design
Writing
Literally any skill you have can potentially allow you to become a freelancer!
There are lots of great platforms out there that you can use to promote and advertise your services.
Some include, Fiverr, SEO Clerks, Truelancer, and Bark.
How do I become a freelancer?
Decide on the products and services you are going to offer.
Register on some freelance platforms.
Create a profile.
Create some adverts showing the services you offer.
Promote your services; maybe use a website or social media to help with this.
Start applying for freelance opportunities.
Keep going.
Freelance platforms
Some of the best freelance platforms to use are listed below. Check them out. Sign up and get started.
Check out more platforms on the freelance websites page.